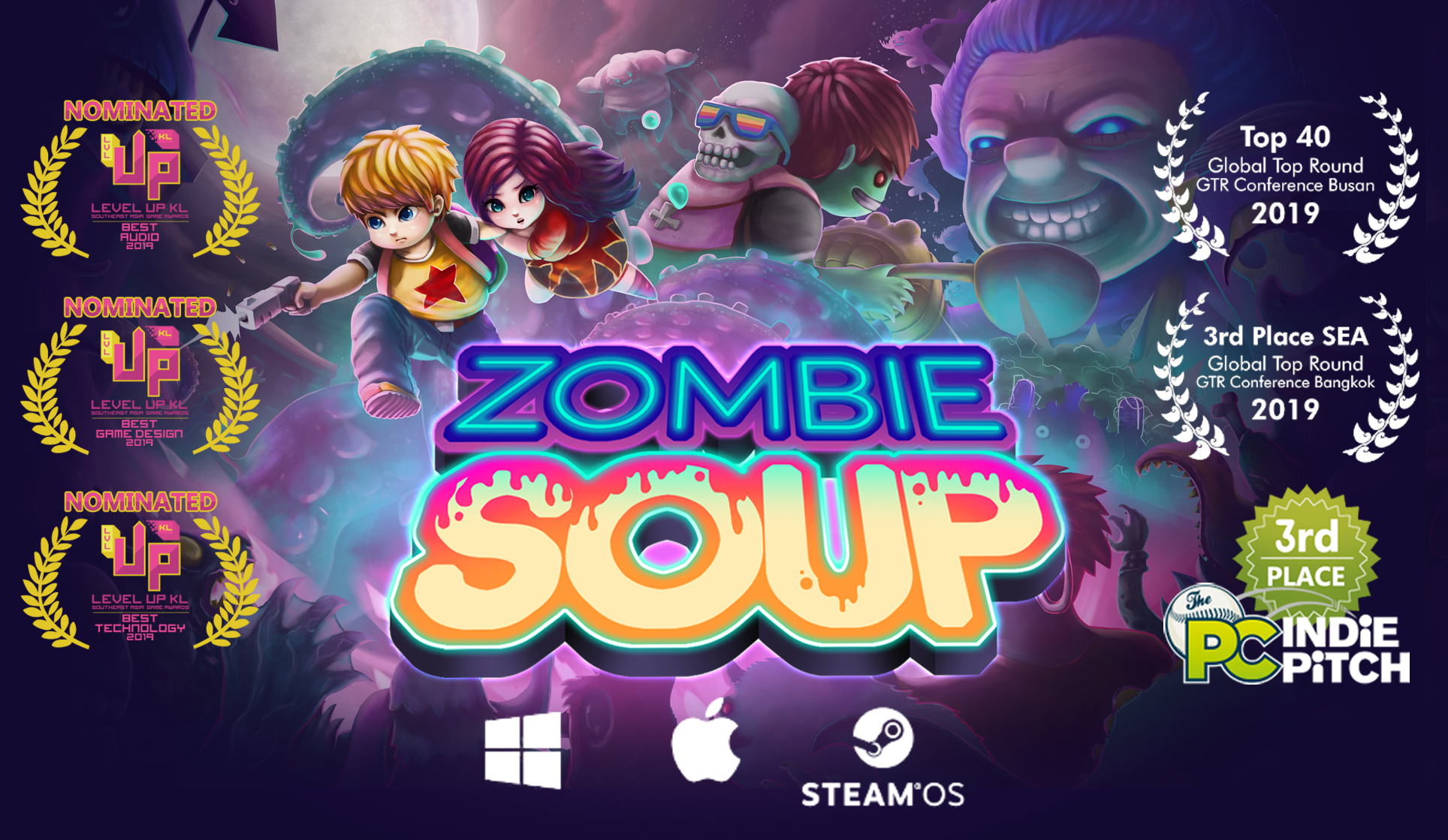 ZombieSoup
We have just reached a major milestone for our game 'Zombie Soup' to be release as a public playable early demo. The game currently features a few playable demos to give you a taste of our world of 'Zombie Soup'.
In our game you will get to play as the hero name Ricky who is has a love interest name Ashley. You are soon to embark on a quest to unfold the mystery behind the reason why the folks in the whole town has been turned in to brains eating zombies. In this demo, you will be able to meet some NPCs, fighting some creatures, monsters and bosses within a 30-40 minutes gameplay.
Feel free to download our game demo and give us feedbacks in discussion or join our discord server to interact with us. Your feedback is very valuable to us and will help us to make the game better for early access release coming in March 2020.
Thank you and happy playing!